Get Started Now!


There is no fixed date - this is a self-guided, self-paced course. You participate in this program from the comfort of your home once you register. You get to journey through this program at your own pace, and you can watch the videos as often as you wish and take as long or as little to complete this course.
You can work at your own witch's pace! ✨
✨
BONUS LIVE WINTER CLASS ADDED!
Zoom Gathering
December, Monday 4, 2023
7:00pm MST - one hour gathering. Will be recorded and added to your classroom if you are not able to make it live.
Ancient Wisdom
Connecting to our Roots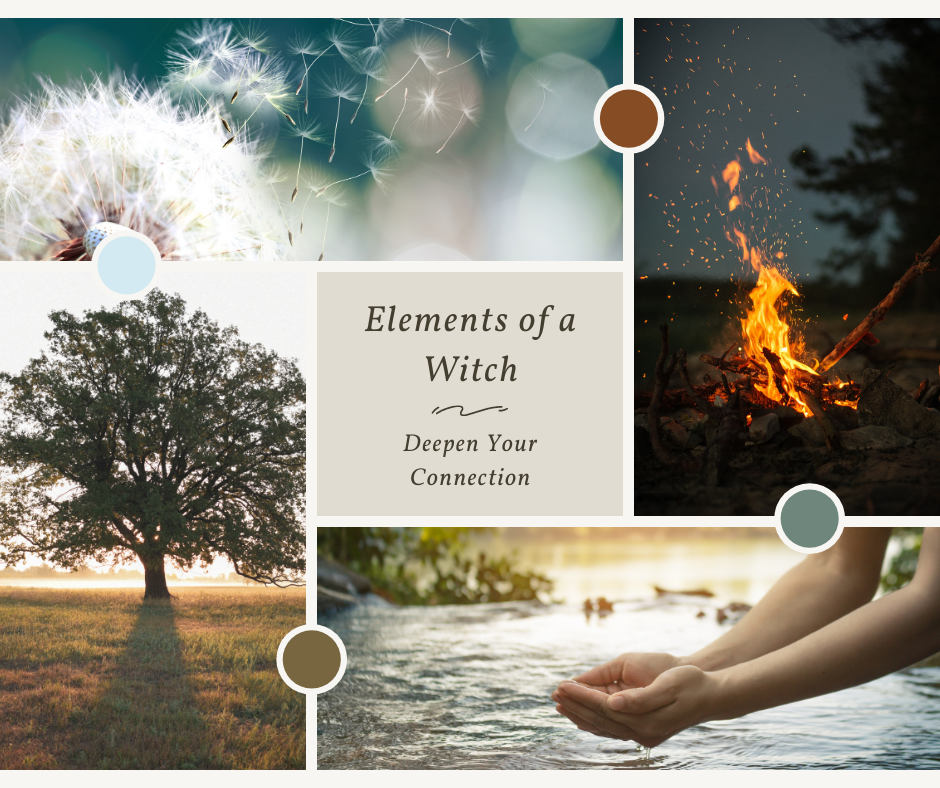 What are the elements?
The elements are the building blocks of magick. We call on and invoke the elements, which are the foundations of all of creation. If you want to send energy out into the world, you need to have a personal relationship with the components that make up everything in the universe. This course builds those foundations.
Connecting to the elements is an essential practice in casting a circle, the way in which we create a sacred and protected space to work spells. This course is designed to give you the opportunity to form the necessary relationships with the elements that you will need for your work as a witch.
Why Connect with Elements?
When you connect with the elements, you connect with the ancestry of the Earth, and that is no small amount of power to draw from. You also honour the Earth with this connection, feeding her energy in a time when so many are taking without gratitude. The elements lend you power, while helping you feel your place in the cosmos. To connect with the elements is to connect with the building blocks of life. Understanding the essence of these 5 elements will only help balance your life and create greater harmony in the relationship between you and the universe. We should strive to achieve an equal balanced proportion of each energy within ourselves, and when we build that strong connection with each element, we can manage whatever life throws at us with much more ease and confidence.


This course will help you connect with the elements and figure out which element you may be lacking and how to integrate them into your conscious life. Let the elements of nature bring you into closer contact with your True Self. As you grow on each of these levels, you will experience greater and greater joy.
Who is this for?
This is for people who are new to magickal practice or for witches who are looking for ways to connect more deeply with the elements and their craft. Working with the Five Elements is the foundation of Witchery.
Sneak A Peak
Your 142 page Downloadable Workbook
for Northern & Southern Hemisphere
Your Path
When you embark on this sacred path, you will awaken your inner witches' wisdom. This is a connection to deep-rooted and ancient knowledge. It is the path of integration of the five elements. This is your opportunity to build a meaningful connection to the natural world around you.

 "I am connected by Spirit to a time when magick was a part of everyday life. A time when we remembered the connectedness of all things, a time when the land and animals were all sacred and we walked the Earth in harmony with these energies. I feel a connection to the women who healed each other with potions, herbs, and energy through their Wyrrdings (spells). They were the witches and I am their sister, connected to all things magick. My life's journey is to share what I have learned and know that has worked for myself, my husband, my three children and the world around me. I look forward to guiding you to your sacred self." Blessed Be, Gillian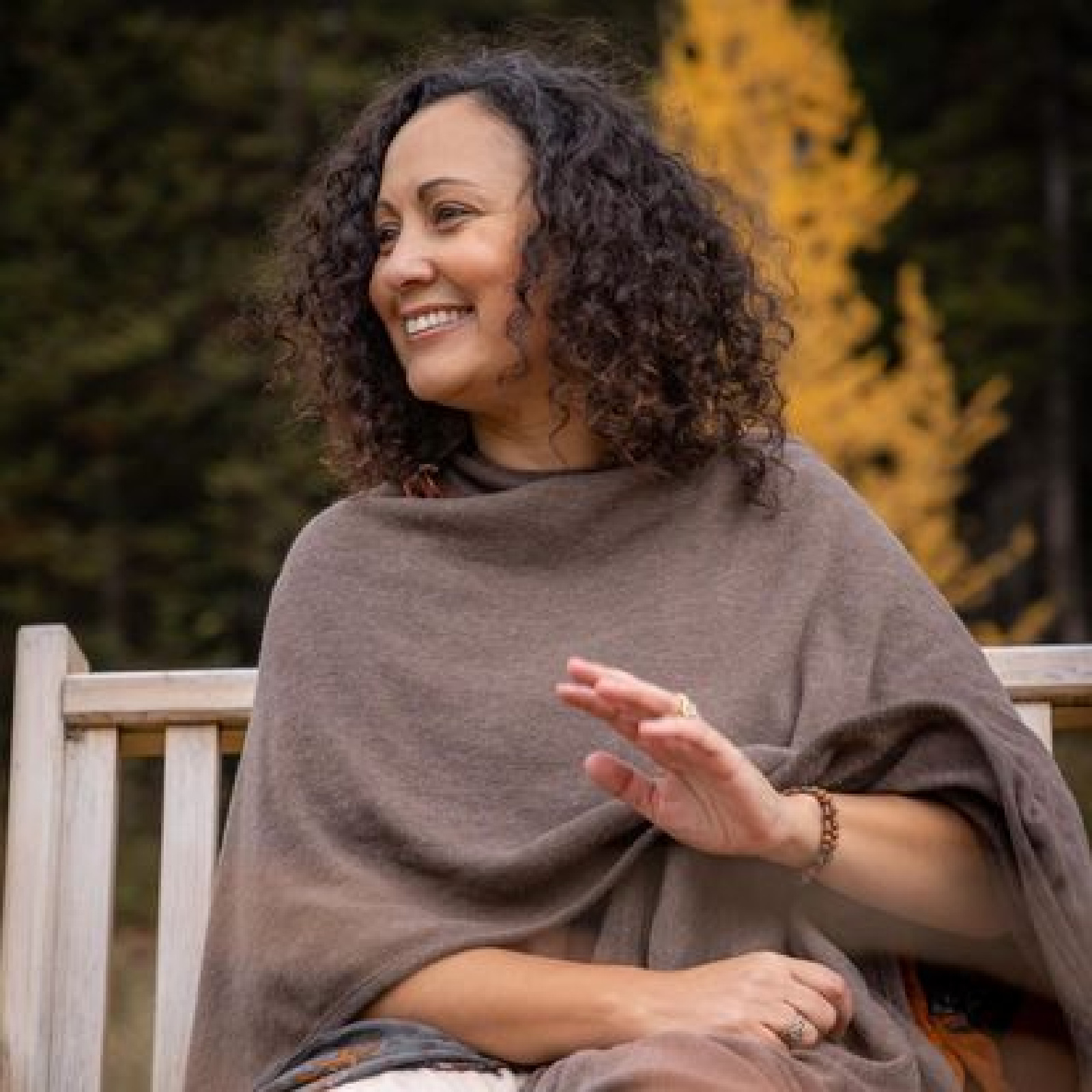 Kind Words
"Gillian created a remarkable collection of exercises and recipes to learn about the elements that are a strong foundation for the beginner and advanced practitioner alike. The dedicated Fb group was a great way to stay connected and engaged throughout and to learn with and from the others as well. Gillian has a fun and lovely yet powerful way of teaching that accommodates every soul interested in exploring the realm of the elements. I felt nurtured, supported, nourished, and empowered and I was able to use the beautifully designed workbook with ease and at my own pace without constraint. I highly recommend this course for anybody that wants to dive into elemental magick, regardless of where you are in your spiritual journey. I can tell this course was put together with much love and care. Thank you, Gillian! This wonderful class appeared at the perfect time for me, and it was a lifesaver on a rough patch I was facing in my own life. I learned so many new ways of connecting with the elements." 
– Melanie H.
Check your inbox to confirm your subscription